Comment: Here, but not here - the case of the smart-phone twitch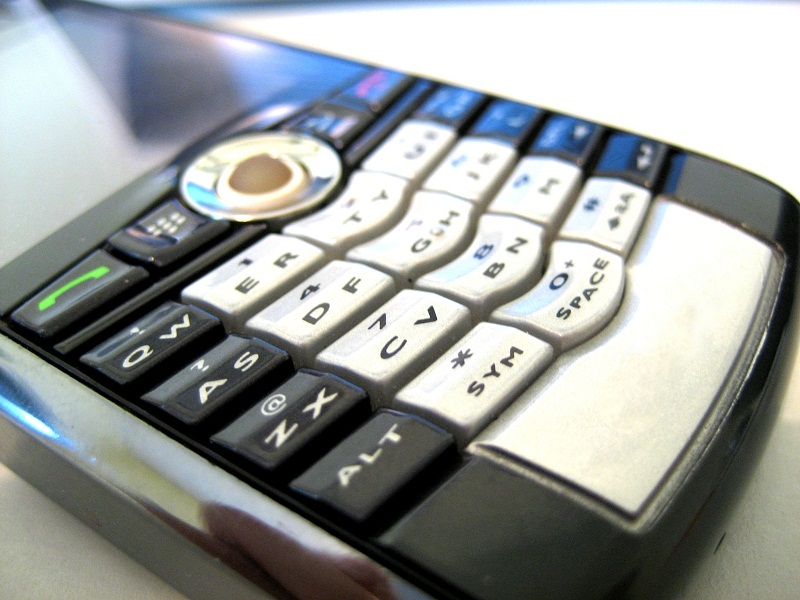 I once made the mistake of continuing, bravely, with a sales presentation to the finance department of an international company in Bucharest while my audience was busy checking e-mails, spreadsheets and surfing the internet. I should, of course, have ended the meeting and walked out as soon as I saw them shuffling into the room with their laptops under their arms. However they were a delicate group with minimal social skills and I was inclined not to offend potential clients in those days.
A group of colleagues and I took a visiting business partner from the UK to dinner and then a bar one evening so that he could watch his team play in the Champions League. Unfortunately, he missed the entire match and took no part in any conversation with us because he simply could not take his eyes or fingers away from his Blackberry. Even though his expressionless face was one meter away from mine I considered sending him an sms to ask if he was having a good time…Incidentally he was a finance person too, so perhaps there is a link.
One of the most depressing sights that I see in business, or indeed social life, these days occurs when I sit down to dinner and watch others place their phones in front of them on the table. I immediately know that I am in for a lunchtime or evening of broken and miss-timed conversations and wasted jokes because my companions will be afflicted by the smart phone twitch, a disease that sees them looking at or grasping their phones every few minutes in search of an sms or an e-mail from someone, anyone, who is somewhere else.
And…how can anyone watch a movie at the cinema while their eyes are glued to their phone?
My point is that with our smart phones and tablets we are now able to be in more than one place at a time with a wide range of people. We might attend a presentation but while we are communicating with our colleagues and friends elsewhere, we may only understand around half of it. We may attend important meetings or social events that are crucial to the development of our business but we may be so distracted by immediate news from colleagues and friends elsewhere, delivered by sms, e-mail or social media facilities that we completely miss what's going on right in front of us.
Personal technology, poorly managed, is destroying our capacity to concentrate on being where we are and focusing on who we are with. It is having a very negative effect on our ability to communicate effectively in both our business and personal relationships. At best we are perceived as being extremely rude. At worst we are making very bad business decisions because we are not focused on the here and now because we can always be somewhere else.
This smart-phone twitch is spreading fast as devices now sell for lower prices. By the end of 2012, there will be half a billion low cost smart-phone users in the world, according to a recent study by Deloitte. In Romania, smart-phones are not as popular as we might imagine. Only 5 percent of Romanians have a smart-phone, compared to the 8 percent rate worldwide. In UK, for example, studies show the penetration rate for smart-phones at nearly 50 percent. But Romanians do have mobile phones – smart or traditional ones - and will most likely buy a smart device soon. Last year, Vodafone was saying that more people buy smart-phones then traditional phones when choosing a new device, and smart-phones made up almost a quarter of the new phone sales in Romania.
All these numbers point to one direction: in the longer term, we may be losing vital human communication skills as we move to greater use of electronic communication, which may comprise only text or small-screen sight and sound. We are missing the crucial small but vital indications provided by voice inflection, facial expression and body language. Small things which, if misread or missed completely, can lead to serious misjudgments and personal or commercial disaster.
My advice: unless they form a pre-arranged element of a business meeting or social gathering, have the self-discipline to put the phones and tablets away and don't take your laptop to a presentation.
Be where you are and focus on the people you are with. Let's stamp out the smart-phone twitch!
By Ronnie Smith, guest writer 
Ronnie Smith is Scottish and now lives in Romania, working as a professional training business consultant and communication coach. He is also a teacher of political science, a political and social commentator and a writer of fiction.
The views expressed are his own and do not necessarily reflect those of Romania Insider.com.
Normal