Comment: Discovering the Romanian way of living with a disability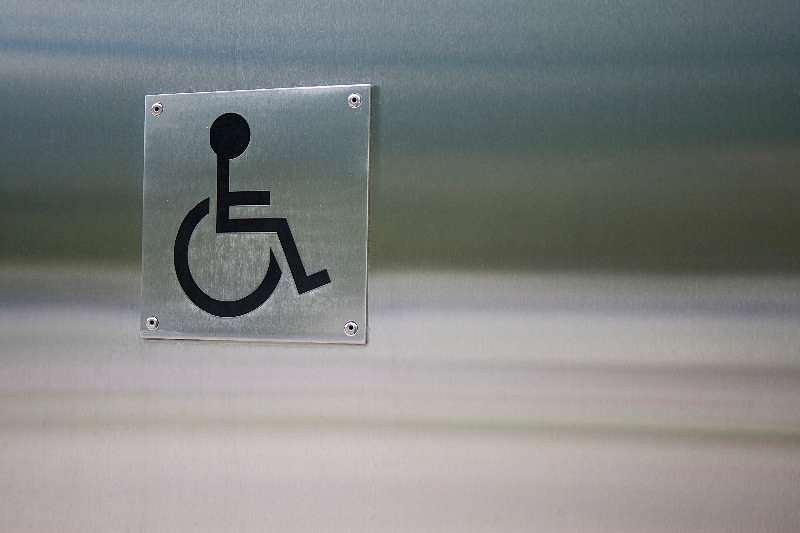 Johan Peters, a freelance journalist from Antwerp, plans to visit Romania and two other countries this year and find out how life is for disabled people in these countries, after doing something similar in 12 other countries last year. He describes his plans and his journey in a series of stories for Romania-Insider.com.
I recently started a long lasting project. I intend to visit practically all member states of the European Union to find out how people with a disability live in each separate country. In 2013 I started with a trip through 12 countries: The Netherlands, Belgium, Germany, the Scandinavian countries, the Baltic countries, Poland, Czech Republic and France. In 2014, Hungary, Romania and Bulgaria are next on my list. Some people from Hungary and Romania who live in Antwerp told me the situation with regard to disabled people in their home country is much worse than in Belgium. Is this indeed the case and how can it be improved? That's the main thing I would like to find out during my trip to these countries.
I'm very much aware it's tricky to compare countries only on their finances. For instance, the financial situation of disabled people in Poland or the Czech Republic can't be compared to the cases in the richer European countries. Which doesn't mean the financial situation of disabled Polish and Czech people is therefore equally worse than elsewhere. The finances of Romanian and Bulgarian people with a disability can't be compared to their German or Belgian fellowmen either.
What interests me most in this project is the question whether people with a disability are able to live their life in a 'normal' way as much as possible. Whether they do have chances to develop themselves by good education and whether they have a fair possibility to find a job in the case they're capable to study and work. Whether the government actively supports the facilities they need. In other words: whether there's a policy of inclusion present.
Inclusion isn't only a matter of finances and work. It all starts with the accessibility of the environment in which a person with a disability lives. Are the pavements accessible for people in a wheelchair? Is there adjusted public transport available? Are the houses adjusted? Are there guidelines for blind people in and around public buildings or are they allowed to take their guide dog with them? Even in countries, which are said to have very good accessibility facilities for disabled people, like the Scandinavian countries, this is not always the case everywhere.
I'm looking for people with a disability in Bucharest who would like to tell me about these things in a personal conversation.
You will have to speak and understand English, because I'm afraid I won't be able to learn Romanian before my trip starts :) . I've not planned a concrete date for this trip yet. It will be during spring 2014. Since I have difficulty walking myself it's impossible for me to move around during a hard Romanian winter with snow and ice.
Speaking about such weather conditions: I'm also curious to hear how you manage to cope with them. People who'd like to participate in my project are invited to send me an email at [email protected] or (more easy to spell) [email protected] In case you want to have a look at my previous voyage first, check out my special site www.disabledpeoplespeak.be. Among other things, all the interviews I had in the 12 countries mentioned can be read there. This way, you will have an idea of my interview style and what our talk could be about.
Finally, I'm also looking for local sponsors who are willing to provide me practical aid: a hotel or B&B that is willing to offer me free sleeping space for three nights, a taxi company that could offer free transport. Any help is welcome since I fund this whole project strictly out of my own finances.
Second project
Besides my intention to visit Hungary, Romania and Bulgaria and talk to people with a disability on the spot I also have an exclusive second project in mind with regard to your country.
I would like to get into contact with people who work with/for disabled people to find out how the care for those people is being arranged. Are there any needs as far as equipment is concerned? Is there maybe a professional lack of knowledge of how to inspire people with a disability to make best of life themselves?
Before I started to live in Antwerp I worked with an organization that supports people with a disability in Rotterdam (I'm originally Dutch). They are part of a national umbrella organization which has some 20 locations throughout the country. I still have very good contacts with that organization and I can imagine it would be interesting for Romanian social workers that work on a daily basis with disabled people to have a look at how things are arranged in the Netherlands.
I could make the contacts for those interested in Romania to visit their Dutch colleagues and arrange your stay in the country. Of course, this will take considerable time for me to work on. That's why I would need a contribution for my part of work, but I guess the Romanian government or even the European Union could contribute financial support – if there's interest for this plan, of course. Let me know through one of the e-mail addresses mentioned above.
Both projects look like a big uncertain adventure to me at the moment. It's a challenge to travel to the real frontiers of the European Union and to experience a totally different environment. After all, Romania hasn't been a member of the EU that long and there's still a significant gap with regard to the rest of Europe. However, through the internet and in my social contacts I've learned that Romania is a beautiful country with a rich culture.
The contact I have with people in and outside Romania confirm this image. Therefore, I look forward to visiting your country in 2014. In the case my projects turn out to be useful to improve the image and daily life of people with a disability in your country, I'm more than pleased to contribute to it. I await your suggestions and reactions with great interest!
By Johan Peters, Guest Writer
Normal