Comment: 'Bombo, Bombo, you're going to the Congo'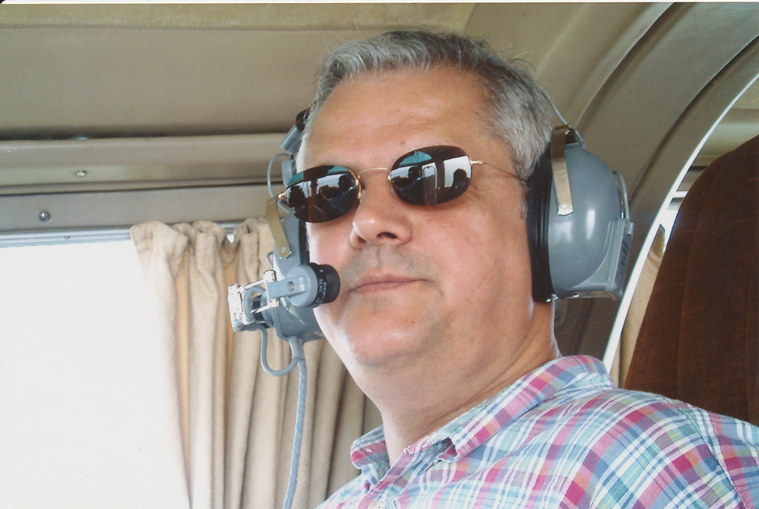 'Bombo, Bombo, te duci la Congo' (Bombo, Bombo, - homophobic nickname for former PM Adrian Nastase – you're going to the Congo) shouted the crowds in the streets before Mr. Nastase was defeated by a whisker by the current President Traian Basescu in the 2004 Romanian presidential election.
But now Mr. Nastase is at last actually in Rahova prison, for a crime everyone is sure he was guilty of, after a failed suicide attempt that looked like a bizarre ploy not to go to jail, many people do not seem as pleased as might be imagined.
Most people, except foreign diplomats, believed former Prime Minister Adrian Nastase's suicide attempt was a sham to avoid prison (I am not sure but what do I know?) But wonders never cease and I realize Romania has changed, thank God. As of last night, Adrian Nastase is in Rahova, after all, despite all the people, myself included, who expected the Government to use his psychological condition as a reason to keep him out of jail. His party, the PSD, after all has just come to power. And - mirabile dictu - the doctors who attended him after the putative suicide attempt are being investigated by the authorities for their part in the strange story.
And now Romanians are feeling sorry for him, even substantial political commentators who loathe the PSD, like Dr. Alina Mungiu-Pippidi. Why?
To answer that would be to understand much. I can only try.
Romanians expect all their politicians to be corrupt and they are right to do so. In any case, many of the Romanian public are corrupt too. In Romania, everything is seen in almost purely human terms rather than in terms of abstract principles. Abstract principles are so bloodless and ....well, abstract. I am sure this is how Mr. and Mrs. Nastase and their friends and enemies see things.
And Romanians are very soft-hearted and sentimental, something that sometimes goes along with brutality. Goering wept effusively when his dogs died.
I remember teasing a spendthrift daughter of a senior politician, about only donating 2 million old lei ( USD60 ) to the flood victims at a telethon and she said 'Yes and I wish I hadn't given them that much. They don't need my money. Other people give them money and anyway I don't care about them. I just don't care about them.' Here spoke the true Phanariot spirit. But when we turned to discussing the Nastases and whether they might go to prison - this was years ago, but the court cases had already started against the couple - she asked me, wide-eyed, 'You don't think they could go to prison do you? That would be horrible.' Her heart was soft where the Nastases were concerned even though she had gleefully told me incredible estimates of their defalcations. Some Romanians - quite a few - mostly, it is true, with connections to politics - told me admiringly about the amounts they believed the couple had made. What belongs to everyone belongs, in post-Communist countries, to no-one. Someone else, an academic who dislikes the PSD, explained to me in a matter-of-fact tone, 'They have to make provision for Andrei', meaning the Nastases' son.
My own reaction to the news about Adrian Nastase? I am put in mind of the words of Viscount Whitelaw, Margaret Thatcher's long-serving deputy, who said at one point in the sorry life of the Callaghan administration, which preceded hers,
"We should certainly not gloat. This is no time to gloat. But I can tell you, I am gloating like hell."
Nastase is the seventh former Prime Minister to go to prison since the war. I wonder if any went to prison before Communism. I am sure many ought to have done and that most politicians in Romania ought to now. Five Prime Ministers at least, by my count, were killed (Iorga, Duca and Calinescu by the Fascist Iron Guard, Antonescu and Maniu by the Communists) as was of course Nicolae Ceauşescu. King Michael was forced to abdicate at gun-point.
Some people think Monica Macovei, former Justice Minister and now MEP, chose the wrong word when she said the alleged abortive suicide (which she thinks was a set-up) was 'soap opera'. The correct description is simply 'opera'. Yes, quite, and Romanian history, whether recent or longer ago, is very operatic.
Going back to the eighteenth century, seven in all of the Phanariot (Greek) princes of Wallachia or Moldavia were executed. I particularly remember the story of Constantin Hangerli, briefly and unhappily Prince of Wallachia, which is told in R.W. Seton-Watson's magisterial History of the Romanians.
In February 1799, the Sultan issued a firman or decree to execute Hangerli and an emissary was dispatched to Bucharest, accompanied by a negro servant who was, in fact, an executioner. Hangerli, after being read the firman in the Royal Palace, in the center of Bucharest, was attacked by the two as he was attempting to call his guards. He was strangled by the negro, shot twice in the chest, stabbed once and finally decapitated with an axe that the negro carried for that purpose in his bag. In the same winter Jane Austen in Hampshire was completing Northanger Abbey.
Countless more Romanian monarchs were executed before the Phanariot period by order of the Sultan or for other reasons, including such famous figures as Vlad the Impaler and Constantin Brancoveanu, whose martyrdom for the Christian faith was extremely operatic. And this is probably part of the reason why some misguided Romanians are now saying imprisoning former Prime Ministers is 'un-European'.
This reminds me that one seventeenth century Sultan so disapproved of smoking that he would personally execute smokers on the streets of Constantinople if he caught them in flagrante delicto. This, despite having the same aim, is much more extreme than the recent EU inspired legislation governing smoking in public places.
By Paul Wood, Guest Writer 
Paul Wood is the owner of Apple Search, the executive search company, and is writing a book about Bucharest where he has lived since 1998. His personal blog is here.
The views expressed are his own and do not necessarily reflect those of Romania Insider.com.
(photo source: Adrian Nastase's personal website)
Normal