Comment: Are Romanians with a disability big fighters?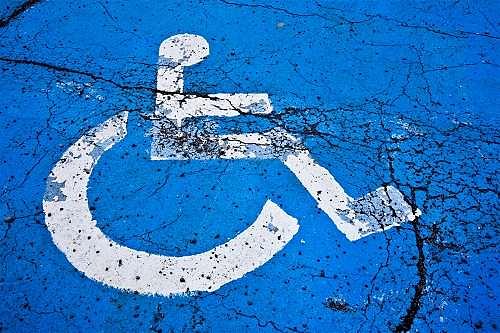 I'll be in Bucharest with regard to my project www.disabledpeoplespeak.be from May 14 until May 18. I bought the plane ticket, I booked a hotel and I contacted an organization that will help me finding people with a disability who like to be interviewed by me. I'm curious to learn about their look at life.
The past months, I already learned a lot about Romania in general and the city of Bucharest especially. I made some useful contacts on Twitter and of course read Romania-Insider.com on a daily basis.
I know how your government works, about the Romanian economy. I'm aware of your cultural and religious backgrounds. Thus, I won't be unprepared when I land in Bucharest on May 14. However, when it comes to the subject of my visit I hope to learn many new things by my talks with Romanians themselves. For instance about the efforts they have to make to live a life as normal as possible.
People with a disability are often called 'fighters', because they have to put more strength in realizing things. I think one has to be even more of a fighter in Romania than in a country like The Netherlands or Belgium.
Here, the standard of living is higher and people are more assertive. Through the ages, a social security system has been built up, together with all kinds of amenities. Although the financial crisis threatens the volume of some amenities, it's unlikely for them to disappear all of a sudden. Interest groups have a strong say in politics as far as what is decided with regard to people with a disability is concerned.
I guess this is less the case in Romania, since it has only been 25 years ago the Ceausescu regime fell. It's amazing enough how Romania developed into a democracy with relatively good economic prospects that fast. Of course, many things are not perfect yet. It simply can't be in such a short period of time.
This knowledge makes me more and more curious about the actual state of provisions and amenities for people with a disability. I really like to see with my own eyes how it is to get around in Bucharest when one's physical mobility is limited, as is the case with me. I like to hear the stories of Bucharest people with a disability about their daily life. Their realizations, their hopes, their dreams, their fights.
I will learn soon enough. I'm sure the people of Bucharest will be friendly and helpful. All the people in the capitals I visited with regard to this project last year were friendly as well.
People with a disability themselves, or people who work for them, who like to meet and talk with me with regard to my project are still invited to contact me, of course: [email protected]
By Johan Peters, guest writer
Normal