Christmas lights to cost Bucharest City Hall EUR 1.3 million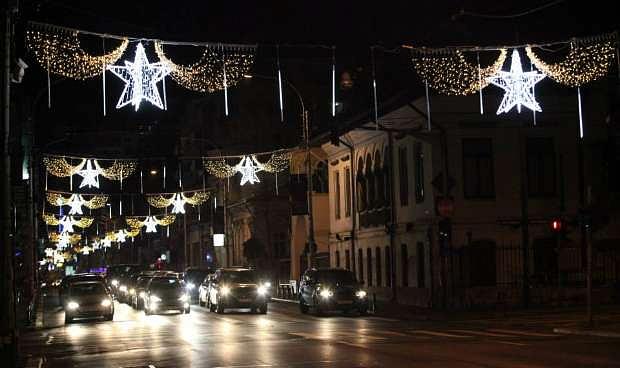 This season's Christmas lights will cost the Bucharest authorities RON 6.1 million (EUR 1.3 million), according to a document through which the City Hall approved the allocation of this amount to the Municipal Lighting Company, for festive lighting, local Mediafax reported.
The document was approved a few months ago, in the summer. The money is to be spent on "curtains for the decoration of trees, string lights and 3D pieces."
The first Christmas lights have already been installed on some of the capital's streets, according to Mediafax.
Bucharest City Hall also awarded a contract worth RON 1.5 million (some EUR 321,000), without VAT, to a local company for the organization of this year's Christmas Market, local Digi24 reported earlier this month. The contract was awarded directly, without a tender.
Eastern Romania city starts setting up Christmas lights
Irina Marica, [email protected]
Normal