New corruption scandal in Romania: Central bank deputy governor held for influence peddling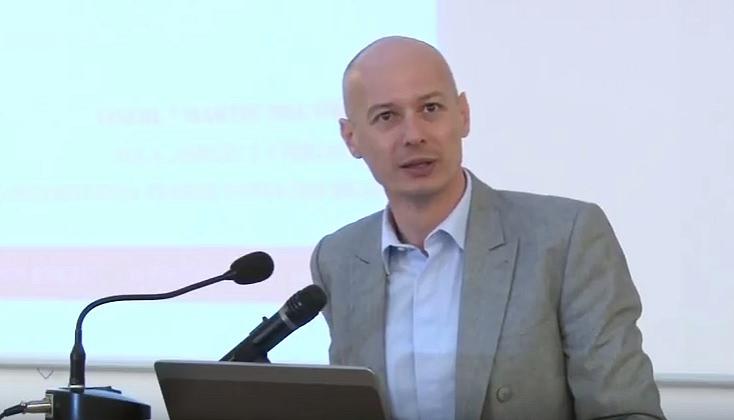 Romania's National Bank deputy governor Bogdan Olteanu was held by the anticorruption prosecutors on Thursday night on influence peddling charges, according an official announcement of the National Anticorruption Directorate (DNA).
Olteanu allegedly took EUR 1 million from a local businessman, as well as electoral support, to use his influence and determine the Government to name a certain person as governor of the Danube Delta Biosphere Reserve Authority, according to the DNA press release.
Romanian investor Sorin Ovidiu Vantu, who was sentenced to six years and two months in jail earlier this week, denounced Bogdan Olteanu and former Prime Minister Calin popescu Tariceanu. Vantu apparently told the prosecutors that he paid some EUR 2 million to former Prime Minister Calin Popescu Tariceanu and Bogdan Olteanu, who was president of the Chamber of Deputies at that time, according to judicial sources quoted by Mediafax.
In exchange for the money, Vantu got the two officials to appoint Liviu Mihaiu, a former journalist and environment activist, as governor of the Danube Delta in 2008. Vantu had business interests in the Danube Delta.
Vantu was questioned by the DNA prosecutors on Thursday. He explained how the deal went through. He apparently said that half of the EUR 2 million went to Calin Popescu Tariceanu and half to Bogdan Olteanu. He added that Olteanu also got electoral support from his TV stations.
Bogdan Olteanu was also questioned on Thursday evening. He admitted that he had asked Vantu for support and that they also discussed Liviu Mihaiu's appointment as governor of the Danube Delta Biosphere Reserve Authority. However, he denied taking any money from Vantu, according to sources quoted by Mediafax
Former Prime Minister and current Senate President Calin Popescu Tariceanu said that this was another attempt from DNA to remove him from local politics.
"Assuming that my name is indeed mentioned one way or another in the denouncement made by some detainee, convicted felon, or investigated suspect, I expect that, as the elections get closer, more of these detainees, convicts and suspects make denouncements against me to get the promise of a more lenient treatment from the prosecutors and maybe keep the stolen money," Calin Popescu Tariceanu wrote on Facebook.
He said he would only comment on this once the dumber of denouncements against him reaches double digits. "Former President Traian Basescu, at the height of his power, made numerous efforts to eliminate me from the Government and from politics. He couldn't for a simple reason: there are no corruption deeds in my activity," Tariceanu added.
Tariceanu, who was recently sent to court by DNA for lying under oath, has been an open opponent of the anticorruption body and has made several attempts in recent years to reduce DNA's power via legislative initiatives. He claims that DNA's investigations are often dictated by political interests.
Bogdan Olteanu, 44, has been a member of Romania's National Bank (BNR) board since October 2009. Before that, he was a member of the Chamber of Deputies for the National Liberal Party (PNL) from 2004 until 2009. He was president of the Chamber of Deputies from March 2006 until December 2008.
His political career has been closely connected to that of Calin Popescu Tariceanu, who's also his wedding godfather.
editor@romania-insider.com
Normal