Bucharest National Theater revamping, 70% done, should be finalized this year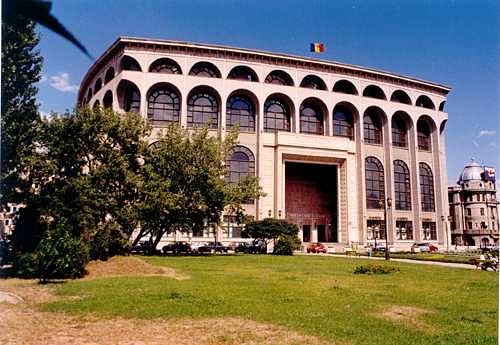 Already with a one-year delay in revamp work on the initial plan, the Bucharest National Theater is 70 percent done, and should be finalized by the end of 2014, according to theater director Ion Caramitru, quoted by Mediafax newswire.
Most of the theater is functional, with four halls hosting theater shows ready including the Studio Hall, Pictura, Atelier and Mica Hall. The largest hall Sala Mare and the open air theater hall on the roof are not yet done, however. The national theater will host seven premieres this year, according to Caramitru.
The reconstruction work, which goes up to EUR 65 million, covered by a loan from the European Bank for Reconstruction and Development EBRD, is being carried out by a consortium made of Aedificia Carpati and Romest Electronic. The revamped theater building will follow the Barbican Hall model in London and will double the number of existing seats, to reach around 3,000.
Normal