Bucharest metro commuters get daily poetry read from Julius Meinl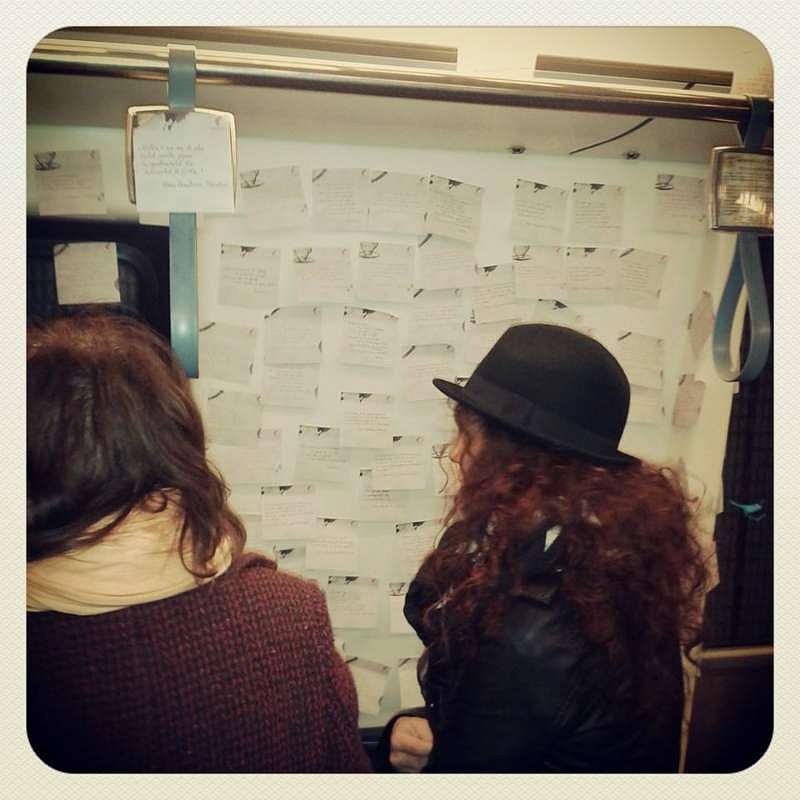 Around 260,000 post-its with poems wallpapered the Bucharest metro trains on Wednesday and Thursday (October 2,3) on the Berceni – Pipera route, part of a campaign initiated by Julius Meinl. The scope of the campaign is to support and promote Romanian poetry, as commuters by metro are allowed to take post-its from the walls of the metro trains.
At every end of the metro line, new post-its will be placed on the walls, to replace those taken by travelers. An initial stock of 40,000 post-its were placed on Wednesday morning.
Writing poetry is more popular in Romania than writing novels, but on the consumption front, the trend reverses. Every year, over 20 volumes of poetry and debut volumes are published, and out of all Romanians poets, 20 percent are under 25 years old, according to data from the organizers. There are 800 poets listed at the Poetry Section of the Romanian Writers' Union, out of which 300 are from Bucharest.
Normal