Bucharest City Tales: The expat job hunt in Romania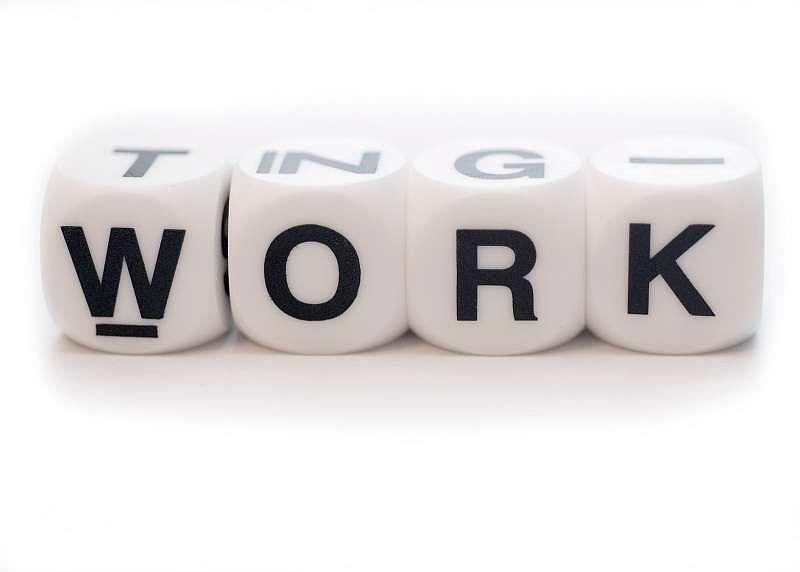 Columnist Eleonore af Schaumburg-Lippe writes in her weekly column about life as an expat in Romania. This week she writes about the difficulties an expat can face when trying to find a job in Romania.
Here you can find the
best job opportunities in Romania.
People always talk about Romanians who wants to go to work and live abroad. For me, it is the other way around: I am an Danish expat in Romania trying to find work and make a living here.
My love for Romania has grown throughout my years in the country. Most Romanians looks at me with a big question mark on their face, when I tell them that I would like to stay in Romania.
"Why???" is the first question they ask. "Most of us want to leave Romania, so why do you want to stay here?" I must admit that I don't have a clear answer to this questions, what it is that makes Romania my paradise. Romanians sometimes laugh a little when I say I want to stay in Romania, to them it's funny. Some people however understand and say they also like Romania and would never leave it, while others look at me like I shattered all their dreams.
I come from Denmark, a country many Romanians believe to be paradise, less stressful and with much better options in life. So many Romanians ask themselves why would a Danish girl want to change her life and become Romanian?
It's not always easy to live in Romania, I admit that. Salaries are lower, and in this case I agree with Romanians when speaking about life here. Otherwise I just really like it here, there is a different vibe in this country.
I am currently looking for a job in Romania, to make a living, and I face some of the same obstacles that I imagine Romanians experience too when trying to find a job abroad. First of all, the language requirements. Then many say that if you really want to stay in Romania, as a foreigner, it's not difficult to find a job, if you really want. But it's not that easy either, if, like many others, you also want to find a job that makes sense and fits you.
It is interesting. Most expats have a great life in Romania, no question about it. There is a sense of general frustration once in a while, maybe when you hit the bureaucratic wall, but in general Romania has so much to offer when it comes to opportunities to make a difference and to see the results quicker than expected.
Young Romanians are offered unpaid internship as much as they want. Expats are offered unpaid volunteering jobs as much as they want. Which is of course a noble course, and I don't mind at all doing my share of volunteering- and I have. But when the situation is about being able to pay the bills and get some covrigi on the table, then it doesn't really help only to say yes to unpaid volunteering jobs, because in the end, that would just include me among the receivers of Romanian charities on the long term.
So it's an interesting scenario. I have given myself a deadline to figure out if it is possible for me to find a job and live in Romania. I must admit I am curious myself what will happen, since now I just don't know. People have been telling me they see me leaving the country, which is however not something I want, as I have become more and more aware of how much I love it here. So first priority is how I can stay here, and finding work that makes sense to me.
For a Danish girl, this is quite a challenge, since in Denmark, if you get unemployed, there is a safety net, that will take care of you: there's a welfare system and there are programs helping you get a job.
Here this safety net just doesn't exist. It's probably healthy to experience this, it builds character, they say, but it is also a bit scary to enter this path of uncertainty.
Suddenly I am the Danish girl trying to integrate into Romania, it's the other version of the story that is mostly told, that of Romanians trying to integrate in other countries. But maybe my story here in Romania can be of inspiration to other foreigners who want to try to move to Romania, or Romanians who returned and want to integrate into the Romanian society again. Or to Romanians who, just like me just, want to make not a wealthy living, but a healthy living. I am up for the challenge, and time will say what happens, but one thing is for sure: that if you don't do anything, nothing will happen.
Later edit: Actually since I wrote the draft for this article, things have slightly changed, currently I am in Denmark for a 3-week holiday, since I could see a decrease in my income, and believed moving to Denmark could be the financial solution I was searching for, for now.
I plan on writing further about the Romanian against Danish welfare system, the so called "safety-net". And about being a Danish girl with a Romanian soul, who lost her heart to Romania.
By Eleonore af Schaumburg – Lippe, columnist
Normal