Bryan Jardine's California dreaming ... in Romania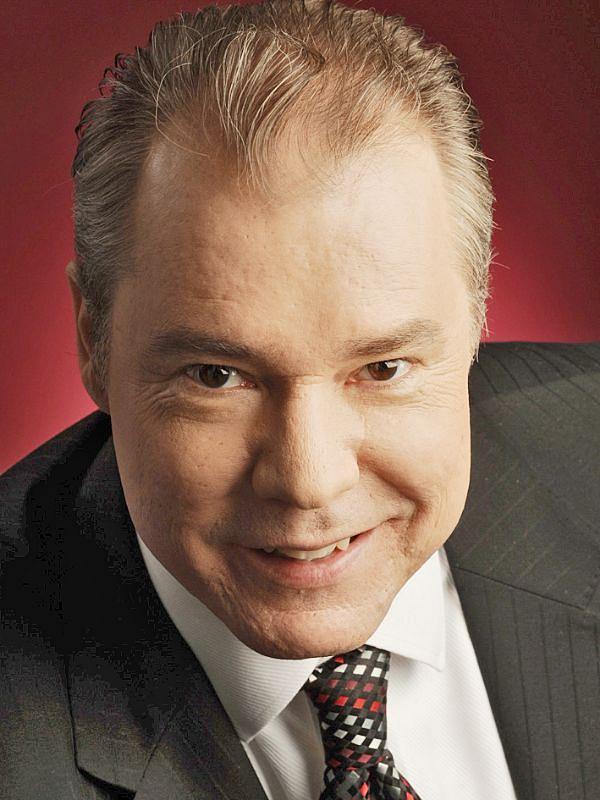 Bryan Jardine, the Managing Partner of law firm Wolf Theiss in Romania, had his whole career mapped out well before moving to Eastern Europe. He was working as a trial lawyer in California and even if life had changed after finishing university, he was still driving his 1961 Mercury Comet and getting up early every day to go surfing.
When Bryan Jardine first went to California, interviewing with universities there, they would ask him if his parents were fans of The Beach Boys, the band which had a member called Bryan Wilson and one called Al Jardine. "My parents were actually from Liverpool, so I said they would have named me after the Beatles," he says jokingly. The Beach Boys were playing surf rock in the '60s in California and by the time Bryan was admitted into the Law School at the University of California, Los Angeles (UCLA), in 1987, surf rock was long gone, but surf was still around.
"I was 25 when I moved there. I didn't have that much money in my pockets and slept on my friends' floors. The first thing I did was to buy a '61 Mercury Comet for USD 350 and spend a lot of time at the beach." What followed were three years in Law School, living with friends in a Santa Monica house. They were all in their twenties, single, and throwing those really big parties. "It was a really great time in my life; I had no obligations, no relationships to keep. It was a mindset I still miss. You wonder how much was related to being in California, and how much was related to just being young, but the combination of the two was really a wonderful experience."
Surf has always been there for Bryan. While studying for the Bar exam, he would get up at 6 in the morning together with his friend and go surfing at the Malibu beach, then go to the law library in Malibu and study through the day. In the afternoon, they would hit the beach again to surf in the late afternoon and evening, only to go back to the library and study until midnight when the library closed down.
As he remembers this story from his 20s, it starts raining on the terrace where we chat, so we have to move inside. They are playing some soft jazz, which is a bit closer to the music Bryan likes to listen to nowadays. Even while seating, he still looks very tall and his eyes sparkle while talking about California in the 80s.
The way this story begins, one could easily imagine it has continued in California, maybe with a smaller amount of fun, as adult life kicked in, but still a great life. Instead, Bryan chose to make the story less predictable and in 1996 he decided to come to Romania on an one-year project. "Being a trial lawyer is very stressful, it's not like they show in the movies, where there is all drama. It's a lot of hard work, especially as a young lawyer; a lot of late nights in the office, at the weekends. I just felt that I was ready for a change."
Life-changing decisions are not always consciously taken after sleepless nights of meditation. Sometimes they are disguised as every day events and opportunities, which people take on, out of curiosity, adventure or boredom.
"As John Lennon said, life is what happens when you're busy making plans for the future, so if you'd asked me would I have been here for 15 years, I would have said that you're crazy, but I had a series of very interesting jobs," Bryan says.
In 1997, two or three weeks before Bryan was supposed to leave Bucharest heading back to California, his secretary told him that she ran into an American guy who was thinking of opening a law office in Bucharest. "I called the guy, one thing led to another and in 1998 I came back and I set up their office here."
Fast forward seven years and two different jobs, and Bryan became Managing Partner with Wolf Theiss law firm, and then fast forward seven more years on this job. It was not all just work: in the meantime he also played in a band with other expats, opened a rock'n roll bar called Coyote Ugly, did a lot of radio voice for commercials and was even cast in a few movies.
"I'd be safe and warm if I was in LA, California dreaming on such a winter's day," sung The Mamas and The Papas in the 60s, but Bryan Jardine's tune is slightly different: "Sometimes, you have a bad day, you are burnt out and you ask yourself: <<what I am doing here?>> But when I look at the quality of life, I have a pretty good life. In some ways I remember that it was worse living in California, because I would live at the beach, and I would have to go to work and I would see guys out surfing and it was almost like a temptation out there. Whereas here, in the middle of December, what else is there to do than to go to work?"
Adventure drove Bryan to this part of the world, but adventure also has moments when it slowly fades out. "Some years ago I went to Hawaii, to a friend's wedding, on the Waikiki beach and I always wanted to surf that beach. I went there with the idea to go out and surf and I said to myself I'll just check my e-mail. Two hours later, my wife was tapping me on the shoulder that we had to go to the airport, to catch the flight, so I missed the opportunity to surf because I was preoccupied checking my e-mails," he remembers.
What he does not remember however is what the emails which kept him busy on the Waikiki beach were about. "If I had surfed, I would have always remembered it."
By Diana Mesesan, features writer, [email protected]
(photo courtesy of Bryan Jardine)
Normal