Brief insurance guide for Romanian managers – Buying and managing insurance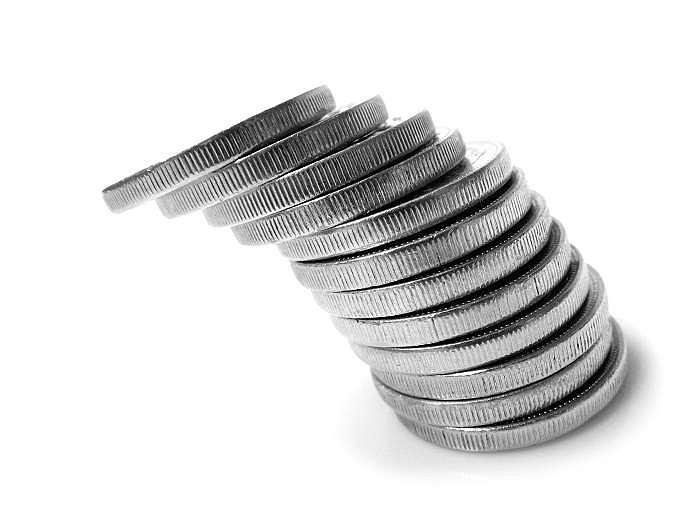 In the previous four articles of this brief guide on corporate insurance we covered how the savvy manager should approach insurance as an instrument for financing risk. We have tackled what its wise to do in order to safely select and manage an insurance broker and some of the dangers of not doing so. Let's examine some important aspects when buying and managing insurance.
When do you really need insurance?
Surprisingly, it seems that few insurance buyers ask themselves seriously this question before they buy optional insurance for their businesses. This is the insurance you voluntarily buy to protect the financial integrity of your business and not the compulsory insurance which you may be forced to buy in order to comply with a legal or a contractual requirement. The right answer to this question requires interference with the fields of risk management and business continuity management.
First, it should be noted that insurance is an efficient instrument for covering large and rare losses and it is not so adequate for dealing with small and frequent losses. Insurance tends to become exceedingly expensive (assuming that it remains available) for those with a consistent history of small losses that is often seen as an evidence of poor risk management and a warning sign for a serious accident. Secondly, before deciding to buy or not to buy insurance, a manager may want to clearly understand the risk tolerance of the business, i.e. the amount of unexpected financial impairment that can be sustained without jeopardizing the achievement of the objectives set by the stakeholders. A good preparation for a decision will include studies of risk analysis and loss estimation, as well as the calibration of the risk appetite (the willingness to take risk) of the decision maker, which should not exceed the risk tolerance of the business.
The manager may decide to buy insurance for covering losses beyond the risk tolerance of the business if there is no other better risk management instrument to treat the insurable risks or may decide to not buy insurance at all if some other more efficient and/or effective alternative risk financing instruments are available.
Insurance alone is far from being enough
You should bear in mind that insurance alone may not be able to protect your business from destruction if a large loss will occur. It may be safer to never rely on insurance as your central risk management instrument. Always remember this principle: insurance is there to protect you financially as a last resort when everything else fails, such as when all existing risk controls fail simultaneously. You may realize the best benefit from your corporate insurance when this is part of your risk control environment and it is designed to sustain your business continuity response following a serious incident.
It makes sense to think at business continuity when you buy insurance. A serious incident that causes a large loss is likely to also trigger an interruption of the business. Your business may easily suffer irreparable losses of reputation, clients and market share if it is not well prepared to quickly resume its critical activities and continue to sustain the delivery of products and/or services to clients. If it fails in deploying an effective business continuity response, your business may virtually be already dead when your insurer will start paying the loss, usually after weeks or months from the time of the loss occurrence. The whole point is to assure the survival of your business, not just get some indemnity from the insurer. This means that, at its best, the insurance will have to support the costs of deploying your planned business continuity response, as much as reasonably possible.
It is equally reasonable to think at risk prevention when you buy insurance. It is not a masterly achievement to cash a large indemnity on a property damage insurance policy. It is by far better to not get there by preventing incidents from happening in the first place. It is believed that in case of large loses the indemnity paid by a good insurance can only cover about 40 percent of the loss, on average. Many direct costs of a large loss cannot be anticipated (and therefore insured) and many indirect costs associated with a large loss can hardly be understood let alone evaluated. Furthermore, adequate risk prevention may facilitate your access to good insurance offered by reputed insurers, which otherwise can deny to insure your company.
Remember that insurance is not a commodity
Many fail to buy proper insurance for their companies because they treat insurance as a commodity, while it is not. For instance, a barrel of Brent oil is basically the same product at the commodities exchange, regardless of the supplier. By contrast, the quality and features of a given product or service will be completely different depending on its producer. This is the case with insurance also. Insurance with the same name is different depending on the seller and on when you look for a bargain, it is wise to first question yourself if you want to buy insurance or a paper with that name.
A customized insurance is often proposed by an insurance broker. Be careful with that, as a truly personalized insurance may not be one with many additional clauses (which could get there by "copy-paste") but one that has been specifically adapted to match the risk placement needs of your business following risk studies. If you can't have a real customized insurance, one idea is to choose that insurance which already has the terms as close as possible to what you decided you need.
Critically assess your insurance provider
When preparing to face a big loss, you should seriously consider from whom you buy insurance. This is paramount, as what you really buy is the capability and willingness of the insurer to comply with the agreed insurance terms following a loss. It is always wise to ask about the insurer's rating, the quality of its reinsurance for the insurance line you are interested in or its history of loss settlements. Don't be fooled by success stories with large claims well paid on another insurance line than the one you need. For instance, a local insurer may have paid a large loss on an insurance that was in fact 100 percent reinsured. In such a case that insurer didn't pay anything from its own reserves; it only transferred money from the foreign reinsurer to the locally insured company.
Pay attention to your loss settlement consulting advice
As a rule of thumb, in case of a large liability loss you will need the assistance of a lawyer, while in case of a large property loss you will need the support of a professional qualified in loss assessment.
How safe may be to rely on brokers paid by insurers for assistance in case of a loss? Imagine that your company has suffered a big loss, you are not satisfied with the loss settlement proposed by the insurer and you go to court for more. In that trial, you may naturally hope to rely on the professional advice of your insurance broker, which is paid by…the other party in the trial. Would you be comfortable with this situation?
Do you have any idea if your broker receives contingent commissions from certain insurers locally or anywhere else world-wide? These are hidden additional commissions paid by the insurers in function of the insurance volume placed by the broker, insurance renewal rates, and profitability of the insurance placed by the broker or any combination of these.
Let's see what Joe Plumeri said about brokers that receive contingent commissions, when he was CEO of Willis, the third largest insurance broker world-wide: <"[Brokers] are getting paid if an insurance company makes more money, and the way you can make more money is if they don't pay a claim. And your whole idea [as a broker] is to get your client's claim paid. That's a conflict – and it's legal." Of his two bigger rivals, he said: "Marsh does it, Aon does it."> [Grey A. (2013) "Insurers' contingent commissions attacked". Financial Times. Published on: 13 January 2013. Available from the FT website, Accessed on: 28 July 2013]
Until the insurance brokerage commissions will be forbidden by law, it may be wise to get property loss settlement consulting advice from an independent third party expert to help you manage your claim file and get your interest protect. This professional unbiased consulting advice would not add material cost for you as it can be paid by the insurance policy.
By Gabriel Popescu, guest writer
Normal