Authorities in central Romania want to include local sites of former Roman Empire Limes into UNESCO heritage list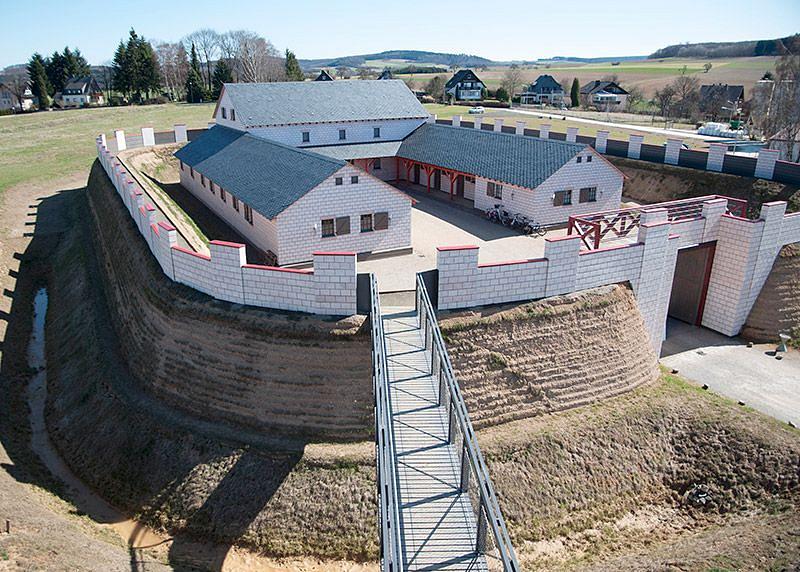 The Cluj county council and the Transylvania National History Museum have started the proceedings to include the Roman Limes – the Northern border of Dacia the Roman province – in the UNESCO Heritage, in order to protect the historic sites that still exist.
The Roman sites in Cluj county, which were part of the Northern border of Dacia during the Roman domination, are made of towers, fortifications and artificial dams, and are located at Turda (Potaissa), Bologa and Hodisu (Poieni village), Negreni, Gherla and Căşeiu. The county council wants to revamp these sites and prepare them for tourists.
The Limes was the border of Ancient Rome. It marked the boundaries of the Roman Empire, and had its peak in the second century AD, when it stretched over 5,000 km from the Atlantic coast of northern Britain, through Europe to the Black Sea, and from there to the Red Sea and across North Africa to the Atlantic coast.
Sites in other countries which were part of the Limes are currently known worldwide, such as Hadrian's Wall – Limes Britannicus, which is part of the UNESCO Heritage, and Antonine Wall – in Scotland, also part of UNESCO's Heritage list. In Germany, many of these Roman Limes sites have been rebuilt and included in the tourist circuit (in picture).
Should UNESCO approve including these Romanian sites on its lists, this would be the first such project in Cluj county.
The Romanian city of Turda sits on a former Roman castrum built in the middle of the second century A.D by the Fifth Legion Macedonica. At Gilau, the ruins of an auxiliary castrum occupied by cavalry troops from Africa in the first half of the second century still exist. Bologa in Poieni village is the site of an auxiliary castrum occupied by infantry troops, and was considered one of the most important fortifications where the NW Roman border started.
At Hodisu, a smaller fortification was protecting the NW towers, while at Negreni, a small fortification oversaw the waters of the Cris Repede river. Caseiu is the site of a former auxiliary castrum, built and occupied by infantry troops from the First Britannica Milliaria cohort, and one of Dacia's most important fortifications, with a civil establishment and a so called 'beneficiary station', one of the few certified in the Roman Empire.
Dacia, the land inhibited by Dacians, Romanians' ancestors, was conquered by the Romans in the second century A.D, when it became a Roman province. The mix of Romans and Dacians created the Romanian people.
(photo source: German Limes website)
Normal