Ancient Dacian gold coins to go on display in Romanian capital after being recovered from the UK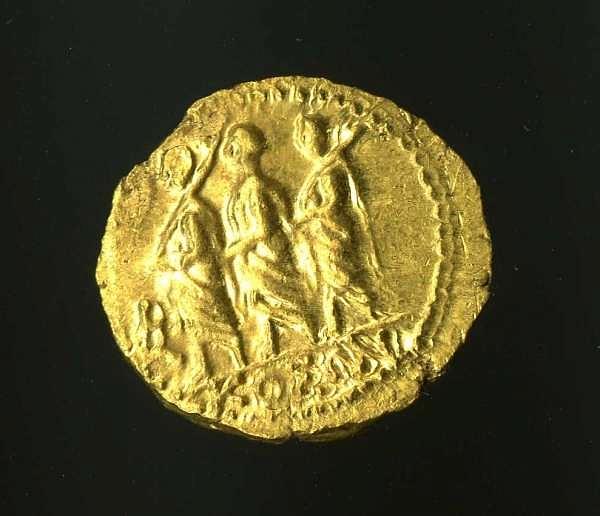 Dacian gold coins minted two millennia ago will go on display in Bucharest after being returned by Britain.
The 145 coins, stolen from a historical site in Transylvania, will be on show at the National Museum of Romania's History in Bucharest. It took three years to get the coins returned. A Romanian man will face trial over the theft, according to AP.
The coins were minted by King Koson (about 44-29 AD), one of the heirs to King Burebista who controlled part of Dacia, including its capital city, Sarmizegetusa Regia.
National History Museum curator Ernest Tarnoveanu-Oberman told reporters at a press conference on Friday the coins were part of the national heritage.
Dacians were the forefathers of modern-day Romanians and lived in a region in the heart of Transylvania.
Organized crime networks have stolen various Dacian artifacts from archaeological sites and smuggled them abroad.
There have been 11 operations run to retrieve and repatriate stolen Dacian treasures including gold bracelets, numismatics items, archeological artifacts of gold and silver, all coming from the Sarmizegetusa Regia area of Romania.
Artifacts have been recovered from the U.S., France, Switzerland, and Germany.
Shaun Turton [email protected]
Normal