Alro shareholders fail to sell big stake on the Bucharest stock market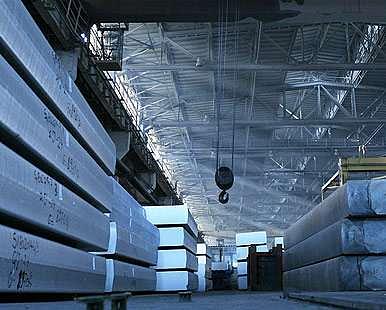 Dutch-based group Vimetco, owned by Russian investors, failed to sell a 54% stake in Romanian aluminum producer Alro Slatina, through a secondary public offering (SPO) on the Bucharest Stock Exchange.
The company announced that the transaction was not successful due to adverse market conditions.
"The primary objective of the company and the shareholders has always been to create shareholder value by increasing the free float to better reflect the underlying value of the business in Alro's share price. Alro and the shareholders remain committed to this objective. Unfortunately, due to adverse market conditions, the company and the shareholders do not believe that the offer ultimately presented an opportunity for this," reads an announcement by Alro on the Bucharest Stock Exchange.
Vimetco initially set a price of RON 6.18 per share for selling a 383.8 million Alro shares. Then, it extended the offer period by another three days and lowered the maximum price to RON 4 per share. Even so, it failed to draw enough interest from investors to close the transaction in the targeted price interval, namely RON 3.5-4.0 per share.
Interest for the Alro offering was especially low on the retail tranche, which targeted non-institutional investors, where the orders covered only 16.4% of the offered shares, despite a 7% discount to the final price.
Russian investors extend Alro SPO, reduce asking price
Normal