(P) How to get 25% discount on AGS relocation services & one-month free storage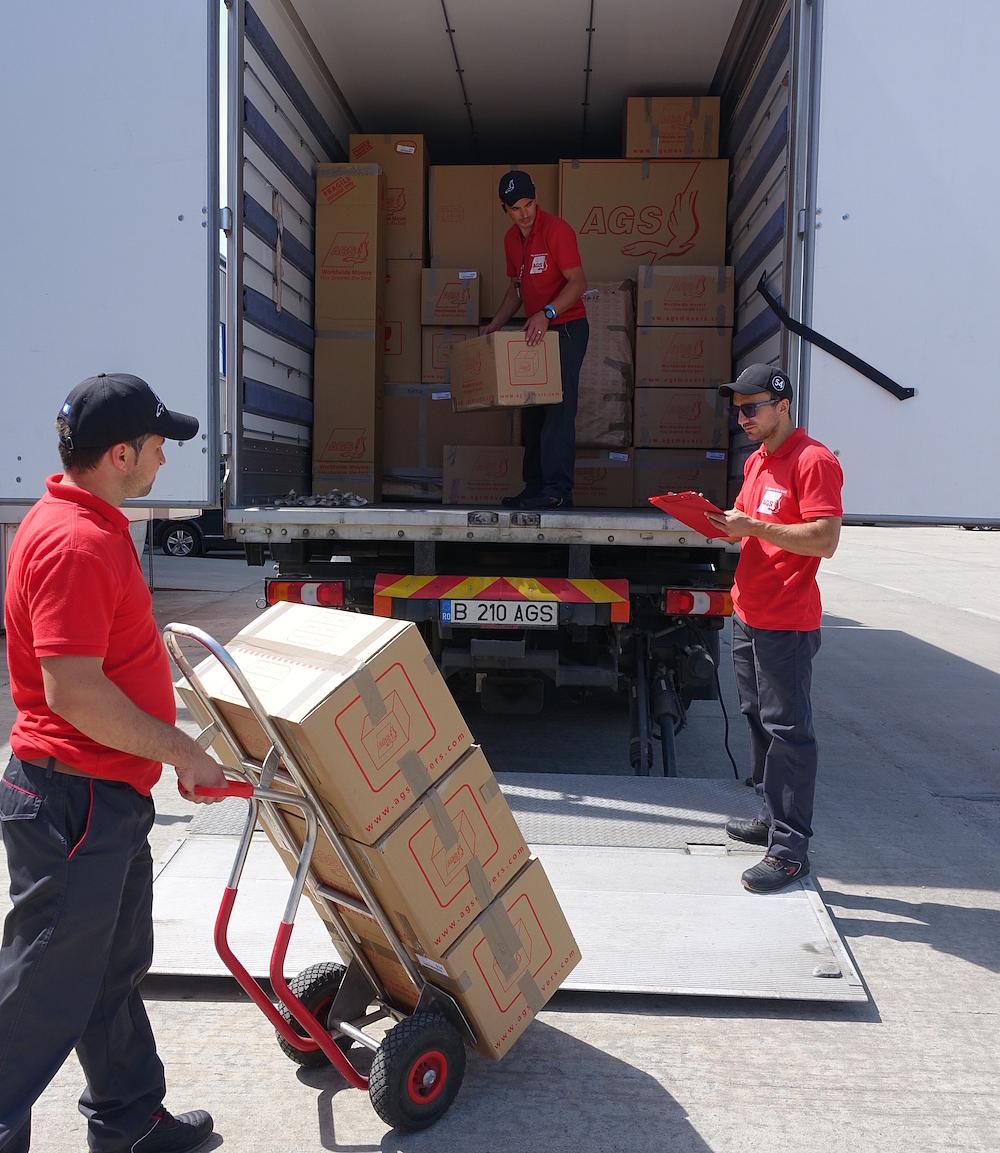 Moving to or from Romania can be a stressful affair but hiring specialists to do the job will make things a lot easier, offering more time and peace of mind to take care of the important things in your life.
The key to getting a good deal on relocation services is to plan in advance. As summer is the busiest season for relocations, booking a move in spring will guarantee a better deal.
AGS Bucharest, one of the biggest moving companies active in Romania, offers discounts of 10% to 25% to Romania-Insider.com readers who book their relocation services in advance.
The sooner you book the move, the higher the discount. The discount is valid from March 26, 2018 until May 4, 2018, and you can claim it by mentioning you are a Romania-Insider.com reader when getting in touch with AGS - contact data below.
The first ten bookers also get one month of free storage in Bucharest, which is very useful if you have many items to move and need to store them for a while.
Don't worry if you don't know the exact date when you will leave, as AGS can modify that with no administration fee.
How does it work?
An AGS representative will come over to your place and make an assessment of the things you need to move. Based on this, the company offers you a quotation for their services, within two days of the assessment – the quotation would also include your discount for being a Romania Insider reader. Within 7 days you can confirm it and benefit from this discount.
It's as simple as that and you will have one less thing to worry about before your departure.
There is no need for you to do any packing, aside from the personal things you want to take with you. On the agreed day for the move, the AGS team will come to your house or office and pack everything for you. Your belongings will be carefully placed in boxes or packed with the relevant materials as specified in the pre-move survey report. They even dismantle any furniture items that need to be transported.
The AGS packing team is trained to pack your personal effects with utmost care and AGS has developed packing materials optimized to protect your belongings. A packing list is drawn up on the day of the move. It lists the number of items taken by the movers, each box's number and the content of each box. This document helps the AGS representative note the state of the items at the origin, as well as their state when you receive them at their destination.
The packing list is signed by both the client and the mobility expert and you receive a copy.
AGS also provides expert loading, which is essential for the move. No empty space is left between the boxes. If the container is not full, wooden partitions are used in order to prevent the boxes from shifting during transport and damaging the goods.
For international relocations, AGS also has a dedicated team that makes sure that your goods arrive at the destination in the shortest time possible. You will get an estimated date of arrival within two days of the confirmation of the date of your move. During the move, AGS also provides an online tracking system that will let you know where your goods are at any time, 24 hours a day.
Upon arrival, the AGS team will unload the vehicle or container, reassemble the furniture and place it in the specified rooms and unpack all crates and put their contents on a countertop or table. They will also clean up any waste and take away the empty boxes and crates.
AGS Bucharest specializes in both domestic and international relocations. The company manages about 650 assignments each year.
AGS Group has 140 locations in 94 countries, one of the largest networks in the international removals industry. This allows the group to have complete control of the moving services it provides. Thus, AGS can provide complete door-to-door services, flexibility, efficient cost management, high negotiating power with suppliers as well as experience and better control over customs clearance. All these translate into the best value for money for clients.
The offer is submitted to special terms. Get in touch with AGS Bucharest for further explanations and to set up a pre-move survey: Nicolas Ducert, +400744 668 492, [email protected]
Visit the AGS Bucharest website here.
(photo: courtesy of AGS Bucharest)
(P) – this article is an advertorial.
Normal