Great weekend ahead for the flower industry as 2.5 million Romanians celebrate their name day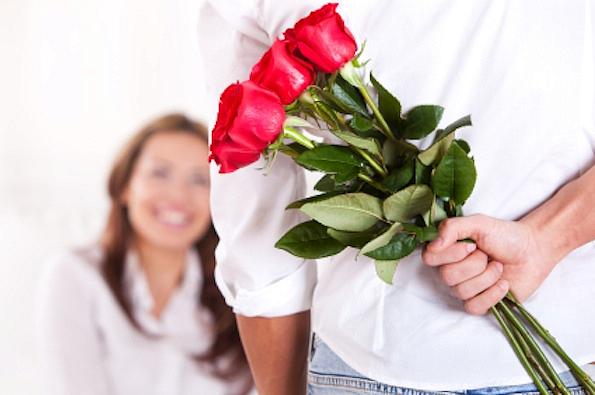 Romania celebrates two major religious holidays this weekend: St. George (Sfantul Gheorghe) on Sunday, April 23, and the Palm Sunday (Duminica Floriilor – Flowers' Sunday in an exact translation) on April 24.
Some 1 million Romanians named George, Gheorghe, or Georgiana will celebrate their name on St. George's day. Another 1.5 million Romanians with names of flowers such as Violeta (violet), Lacramioara (lily-of-the-valley), and Margareta (daisy), but also those called Florin and Florina, will celebrate their name day on Sunday.
Given the large number of people who will have something to celebrate this weekend (and nearly half of them are women), the sales of flowers are also expected to increase significantly in this period. According to a KeysFin survey, flower retailers might register sales of EUR 8.4 million this weekend.
"The flower business recorded a strong growth in the last five years, from RON 190 million in 2009 to RON 310 million in 2014, according to KeysFin data. Around Palm Sunday and St. George's Day, this business would register a significant increase, with 2016 likely to be the best year for the industry in the past decade," according to KeyFin analysts.
The production and sales of flowers is a highly tempting industry for more and more investors, the number of companies in this field increasing from 385 companies in 2009 to 491 in 2012 and 573 in 2014. According to KeysFin estimation, the number might have increased to over 600 last year and could go up to some 700 in 2016.
The number of employees in this industry has also increased continuously in the last five years, from 1,440 in 2009 to 1,821 in 2012, and 2,621 in 2014.
However, the data on the sector's profitability are interesting, as more than 60% of the analyzed companies had no profit in 2014. This mainly happens because most of the flowers are imported at western prices and the traders add very small profit margins to manage to sell the flowers.
"On the other hand, it is possible that many firms disguise their profits through various formulas. And, let's not forget that the black market still has a strong presence in this segment," according to KeysFin analysts.
According to a study conducted by online flower retailer floridelux.ro, most of the flowers sold in this period are spring flowers, such as tulips and daffodils.
Women's Day special: Where to buy flowers in Bucharest?
Flowers are a profitable business in Romania: Local flower retailer's profit goes up four times in 2015
Irina Popescu, [email protected]
Normal