Collage, 10-12 Mihalache Blvd, 0758 10 10 40, www.collageworld.ro Collage is new and interesting, only opened two months ago- it has many strings to its bow. A high-end...
Aqua Restaurant Update! Aqua Restaurant burned in 2012 and is no longer available. Aqua is a restaurant set in an idyllic location on the banks of the Harastrau Lake. Its modern and sophisticated style places...
Address: 2 Sf. Dumitru Street, Lipscani area, Bucharest Web: www.malagamba.ro Being blessed with a sweet tooth and thus a great lover of dessert, as I sample...

A new terrace has opened downtown Bucharest, near Calea Victoriei, and this one is for insiders. It's called Terasa Monteoru, and it's hard to spot...
As we are about to enter the party season, we are looking at the greatest party drink of them all – Champagne! It is very interesting how people's perception of the French fizz has changed over the past 30 years. Once it was considered something only for special occasions like Christmas, birthdays and weddings. The reason for the change in attitude is that Champagne prices have barely increased in recent years, whereas increased wealth makes it relatively more affordable.
16 Ion Mihalache Blvd., Tel  021 31 37 50 www.osteriagioia.ro Osteria Gioia has intrigued me for a while now and while driving past it regularly, it...
Red Angus Steak House 56 Franceza St., Old Town, Bucharest Tel: 021 312 03 83, www.redangus.ro This traditional US style Steak House, newly...
Mesogios Fish Restaurant ADDRESS: 49 Jean Louis Calderon St. Tel: 0727 239 239 cezar@mesogios.ro, www.mesogios.ro Fish, glorious fish! Mesogios was a recommendation by a friend and is...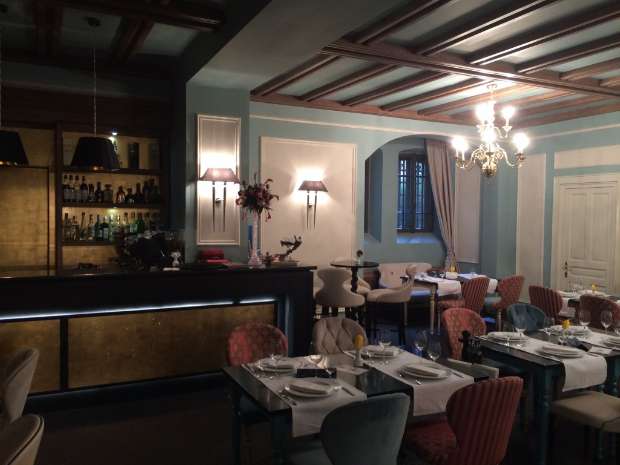 Guest writer Roxana Baicu stopped at the Canta Cuisine restaurant in the mountain resort of Busteni. On the way back from Covasna to Bucharest, we...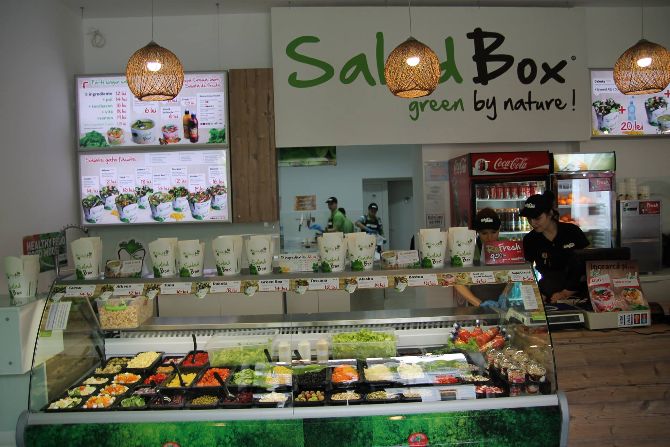 SaladBox was such a great and unexpected discovery in Romania, that I felt it deserved its own review, even if it is not a...